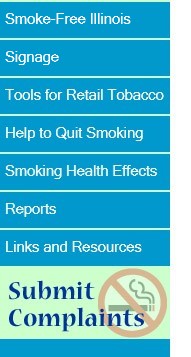 866-QUIT-YES
866-784-8937
The Illinois Department of Public Health funds the Illinois Tobacco Quitline, which is operated by the American Lung Association. This partnership was formed in 2001 to provide tobacco cessation services to the citizens of Illinois.
There is no cost for the counseling services.
The Illinois Tobacco Quitline was created to help people quit tobacco. Quitline staff can help cigarette, cigar and pipe smokers, as well as, snuff and chew tobacco users.
The Illinois Tobacco Quitline has a full-time Spanish-speaking interpreter and the capability to speak to clients in more than 150 languages through an interpretation service. A TTY telecommunication device allows communication with deaf clients. To assure information is consistent with current medical standards, the Illinois Tobacco Quitline operates under the advisement of the American Lung Association Medical Advisory Board, as well as, the American Lung Association national office.
The Illinois Tobacco Quitline staff consists of registered nurses, registered respiratory therapists and smoking cessation counselors who have years of experience and are extensively trained in all aspects of tobacco cessation. Staff can interact with clients in any stage of the cessation process.
Hours of operation are from 7 a.m. to 11 p.m., Sunday through Saturday. Calls are answered as they are received. If staff are busy assisting callers, the client has the option to hold or leave a message. Messages are returned no later than the next business day. All messages are tracked to monitor completion.
Nicotine products and prescription medications are discussed. Although products are not available from the Illinois Tobacco Quitline, counselors advise clients where over-the-counter nicotine patches, gum and lozenges are available. Some insurance plans cover cessation products. When the counselor feels prescription products would be helpful, the client is encouraged to talk to their doctor.
Calls are followed by written information designed to reinforce the verbal messages provided by the Illinois Tobacco Quitline counselors. Packets are tailored to the caller's specific needs and include information about nicotine replacement products, prescription medications, behavior modification techniques, the recovery process, withdrawal symptoms, tips for dealing with cravings, coping, stress management and much more.
Quitline staff never rush a call. They are available to offer the encouragement and support the client needs throughout the quitting process.
The U.S. Surgeon General and the U.S. Centers for Disease Control and Prevention both agree that using the techniques and support of a tobacco quitline can substantially increase an individual's success in quitting by up to 56 percent.
For more information you can also visit the American Lung Association.